Disabled nature photographers face extra challenges as they try to juggle equipment.  The newest mirrorless cameras are wonderful to lighten the load, but adaptions may still be needed and transportation remains the biggest challenge.
Many beautiful places have roadside pullouts, from which photos may be taken.  Terry Guthrie, a professional in Georgia, sent me a number of photos taken from accessible viewpoints.  Here are a few.  Once I learn how to create a gallery I will link to more.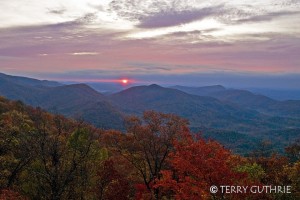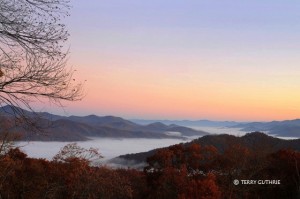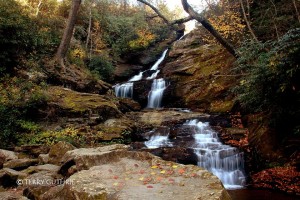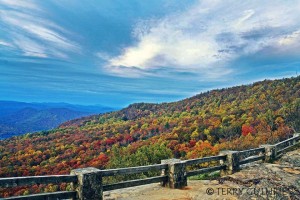 See the page Imagine for my article on the subject that was published in the summer 2010 edition of "Currents", the quarterly magazine produced by the North American Nature Photography Association.  There are suggestions for planning inclusive photo tours, as well as some links to professional photographers who happen to be disabled.
Photographer JP Bruce, who has mobility limitations, has written a book, Photography From Your Car: Or Very Near.
Have you favorite ideas or places you would like to see mentioned on this website? Please Contact Me with your suggestions.